Jedenfalls leider noch nicht um 18:00 Uhr!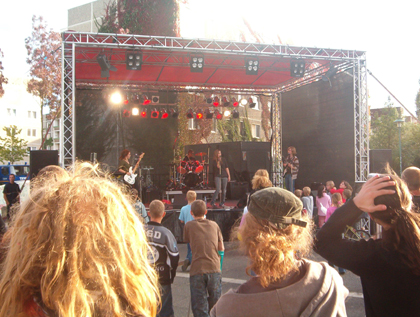 (mehr Pics bei flickr)
Bei dem schönen Wetter hat solch eine Veranstaltung viel Publikum verdient!
Aber vielleicht geht´s ja am späteren Abend noch richtig ab auf dem Ernst- Busch- Platz, so wie beim Rock in Caputh während des Auftritts von Johnny Oh:

(Clip of the day Episode 038)
Update: Es scheint ja, nach Meinung der MAZ noch ein netter Abend geworden zu sein. Prima!