Besonders wenn man keine Löcher bohren darf 😉 Naja jedenfalls haben wir uns was ausgedacht, wie wir die Bilder doch noch hängen können. Ein Anfang ist gemacht: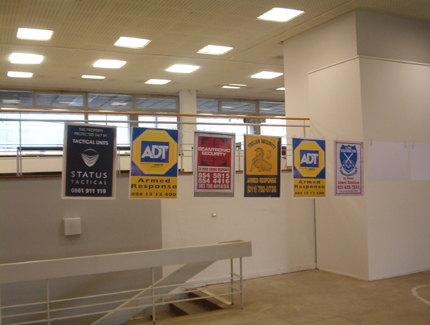 Freut Euch auf weitere 150 solcher asburd, schauerlichen Schilder der privaten Sicherheistfirmen in South Africa
Update: some soundfiles for the ex. is here and here to listen.